Spa Treatments
Enjoy exclusive guest-only offers at the secluded Barclay Relax, located within the Barclay, for a range of relaxing treatments and professional beauty services from massages to facials and pedicures. Book an Ultimate Escape Package with your room or talk to our reception team to organise treatments and have these charged to your room.
Availability
Monday - Sunday   10.30am - 8pm
Free Room Service Breakfast


Now Available
Start your day off on the right note with our great room service continental, vegetarian, salmon bagel or bacon & egg breakfast options. You can book your breakfast at the same time you book your suite online.
T&C: Limit of one breakfast a day per person staying.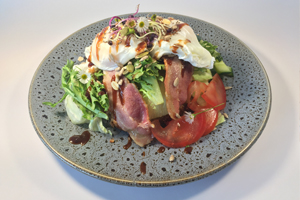 Lazy Sunday
You might be in the heart of the city but there's no need to rush. Sleep in or just relax and take your time. Enjoy a 1pm checkout on Sunday and unlimited free Wi-Fi for the weekend for just $50.
Simply select the Lazy Sunday option when booking after you have chosen the room type you want.
Unlimited WiFi will be available Saturday & Sunday
Checkout will be 1pm instead of the standard 11am time
Standard booking T&C apply